Yes, another quiz (I wonder if there are any books by Murakami among the 64 possibilities?)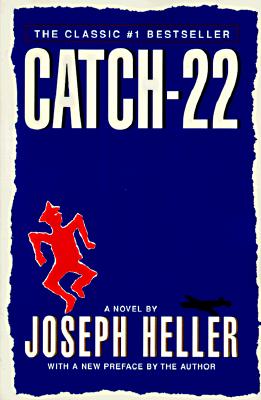 You're Catch-22!
by Joseph Heller
Incredibly witty and funny, you have a taste for irony in all that you see. It seems that life has put you in perpetually untenable situations, and your sense of humor is all that gets you through them. These experiences have also made you an ardent pacifist, though you present your message with tongue sewn into cheek. You could coin a phrase that replaces the word "paradox" for millions of people.

Take the Book Quiz

*
And I so wanted to be
Watership Down.
Oh well.
Catch-22
does seem more appropriate, somehow.
The question tree is cleverly structured such that each answer leads to different branches of questions (instead of just a standard, always-the-same set). So if you're neither-here-nor-there about some of your answers, try something different. You can redefine yourself, bookwise, as often as you want (or at least until you exhaust the 64 possibilities). On my second try, I chose 'intuition' over 'reputation,' and I did end up as Watership Down. So some days, I'm like a war-torn comedy, and other days, I'm like a story about fluffy talking bunnies, that also happens to contain death, horror and redemption. Either way, I guess my life is a little complicated. But I guess so is everyone's.
Found the link on this blog. Thanks Vin!